HOME

~ free wheeling freedom Church on wheels ~
PLEASE PRAY all we meet on these gospel friendly bike trails consider and get to KNOW Jesus as Lord and Saviour
"Believe on the Lord Jesus Christ and
thou shalt be saved.." -Acts 16:31




​327 miles 2018

Total ​5,641
~ bto a fellowship, no dues

,

no

fees
~Ride with others
~ bring friends!
Consider Jesus


The Lamb that was slain for our gain, Super natural
Creator of all, Bright and Morningstar worshiped
from afar, Saviour, Lord, King, Spirit, Son of God, Everlasting Father, Ancient of Days, The Way,
The Truth, The Life so we can know Him and His ways.
bto1776 report
Cycling Missouri's Katy Trail 6/30-7/6/13

~7days hi-octane witnessing on Missouri's KATY Trail
~ Hundreds heard the blessed gospel in 28 towns
~ preached on word "Go"

(Great Commission Mt. 28:19)


~ energized-inspired-encouraged other Christians
~ stayed in cycling hostel Sun-Tues. ($5 per night)

~ Mon cycled 115 mi. Tebbetts to Franklin and back
~ Tues cycled 32 mi.Tebbetts to Jefferson City & back
~ Wed. preached at Faith Baptist Church in Etterville
~ Celebrated 4th-cycled 75 mi Sedalia to Clinton
~ Fri cycled 25mi Sedalia to Eof Pilot Grove MO-135
~ Sat cycled 28 mi. Franklin to MO-135 Pilot Grove
~ 275 total bto witnessing miles in the state of Missouri
~ 2 flat tires Fri (1 exploded tire) all within 4 miles
~ Sun shared Christ with Jim, neighbor to cycle hostel
~ Mon shared Christ with scores of other riders
~ Tues met bro. Dale, he offers a book of testimonies
~ Wed met bro. Stan-30 chemo zaps, needs prayer
~ Thrs met Mennonite couple-enjoyed family reunion
~ Fri visited relatives, cartillacbike.net, Bill & Neva
~ Sat met Harold, homeless & needs prayer for health
~ Sun 7/6 slept Greenville, Illinois, drove 4-8am home


More details on blog below and on rightside of page.





Double click here to edit this text.
Double click here to edit this text.
btoF14 South Florida

a non-stop witnessing thon
SPIRITUAL GAIN

happened with everyone met on F14, it was amazing.
Please pray for more Spiritual gain for all who heard the blessed gospel in the Fort Pierce, Florida area.

~ Day 1 Wed Feb. 5 - Shared Christ at Gazebo Park

~ Thrs. invited to preach at Pinewood Park

~ Fri. Preached at Pinewood Park ministered to many precious souls needing encouragement. Met one precious soul who rode a mountain bike. After that morning's preaching spotted that same precious soul biking on US1 later that eve. Encouraged him to attend his favorite Church and on Sunday morning met him there cycling 8 miles to South Fort Pierce. He seemed stirred in the Lord. It was great seeing him in the Lord's House after not attending for a time. Met Jingles who needed help.

~ Sat. met with precious souls at Pinewood Park sharing in a deep discussion on Creation with a dear man who opened up sharing about his quest for truth. That discussion involving at least 2 Floridians lasted from 10am-2pm and truly was a transparent to the core rap session. Later Jason graceously invited me to meet his Aunt Mariam, a devout Christian.

~Sun Attended 3 Churches thanks to sister Robin

~ Mon. 45 mile trip to S. Hutchinson Island. Met brother Jared at Jensen Beach. Preached to so many ran out of Bible tracts on hand. Please pray for Jared he's stirred in the Lord seeking God's direction. Call me if you're from Jensen Beach and can help him find work, he's experienced in painting cars etc.

~ Tues. went on Church visitations with assistant pastor Wendell from South Fort Pierce. Referred Ms. Jingles who needed help to a Bible believing local South Fort Pierce Church Family.

~ Wed. Rescued Ms. Jingles from storms got her into local storm shelter with amazing help from assistant pastor Wendell and Fort Pierce police.

~ Thrs. witnessed in downtown Fort Pierce, North Florida, Georgia, South Carolina onto Columbia S.C.

~ Fri. Witnessed in North Carolina (Fayetteville) onto Beckley, West Virginia

~Sat. Witnessed in Oak Hill, West Virginia cycled in the snow to downtown traveled thru Virginia onto Mansfield, Ohio

- Sun. Witnessed in Mansfield, Ohio to Fort Wayne, In onto back home to snow wonderland Fair Oaks, In

Left Feb. 3 arrived back the 16th (14 days-11 states)
Traveled in van with dear Bob who helped so much.

Panoramic view of Gibraltar





3 overall

Bible relationships

between

:

​
​1. God/man: "Believe on Jesus"
​ 2. man/man "love thy neighbor"
​3.church/state:obey God rather than men
Jesus: ONLY

Lord

over our Church
.
​
​
Groomed to Perfection
​
​​​​L

E

GIT CUTS

​​
Barber Shop


Ft. Pierce, FL.

772.409.3650​
​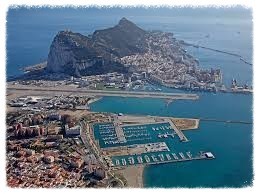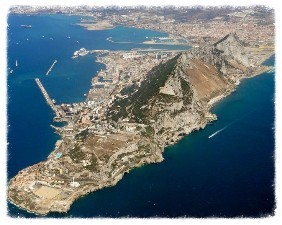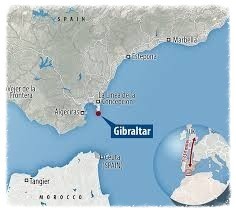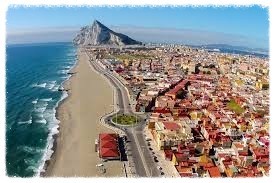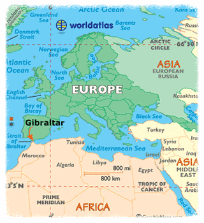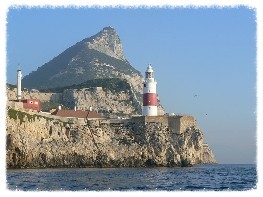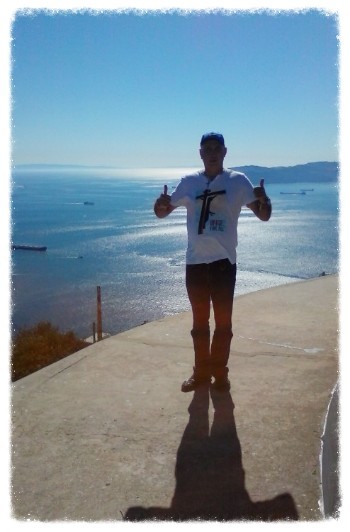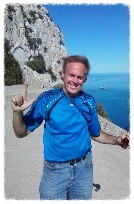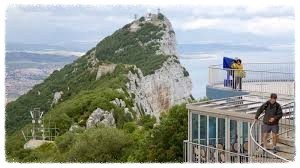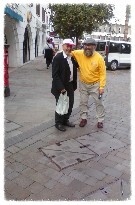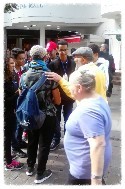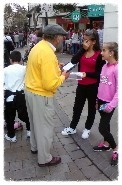 Only

street preacher in Gib., bro. John

Above

.

R/below

: with Moroccans


L/below

: Gibraltar youth.​


Left

: me on the Rock.​
Church mtg Sun 4pm Viera Fl. Perkins
Please pray for our new Church



New
Men's FUEL Wed 5/23/18
Titusville, Fl Sonny's BBQ
​10:45-11:45am Guest Preachers listed below:

6/7 brother John Travers - men's jail support group ministry Fl.
6/20 Pastor Bob Kinnon Rockledge, Fl.
6/27 Bruce Snavely Missionary to Rwanda, Myanmar
7/11 James Rhee Missionary to North Korea​​
A no obligation, free will offering for meal & waitresses
will be taken up​​​​​​​
​​
​
​

​​​

bto Byways newsletter
​
bto m
onthly
​ministry eletter
I

ssue #1-2018 now available​